This was the year I often chose life over blogging. So many things happened, but I didn't feel each one warranted its own blog post. The predominant highlight was theatre, but plenty of other things happened, many worth celebrating, some more somber. I certainly can't complain.
January
I got my first eshakti dress! I'd seen bloggers all over reviewing these and was waiting for the day I was invited to join the club. I'm a convert and I now own five of their dresses (and may or may not have more on the way)
I never have much to say about January because it's the middle of winter and I try my best to hibernate it away.
February
Sean and I celebrated our tenth dating anniversary. How time flies!
I made my TV debut on the local news.
March
Broadway! I won tickets to now-closed It Shoulda Been You. I took my mom and we both met our favorites: Sierra Boggess and Tyne Daly.
I began my attempts at gardening.
April
Things went awry in Baltimore, but I wasn't fooled by the news. I'm still happy to live here.
Theatre! My sister and I caught Wicked on tour here in Charm City. Neither of us had seen it before.
May
Let the celebrations begin! So many friends and family graduated college this year,
June
More celebrations! Our fifth wedding anniversary and Sean's sister's high school graduation were on the same day.
July
Sean's birthday! We skipped out weekend getaway this year in favor of celebrating with friends and family.
We did travel on another weekend for Sean's annual family reunion and to belatedly celebrate his brother turning 21!
August
September
Pure chaos! Sean and I both had busy falls between coaching and lots to be done at work. I have no recollection of this month aside from a less-than-fun Labor Day weekend. Better luck next year,
October
Back to Broadway! I was able to score a $35 orchestra ticket to The King and I. Amazing! I also learned traveling solo ain't so bad.
I participated in my first 5K...I walked!
I was rear-ended in a hit and run...and am just now getting treatment and car repairs due to lengthy insurance confusion.
November
More theatre! I caught the Book of Mormon on tour (hilarious!) and reunited with my high school bestie to catch a local production of Legally Blonde the Musical.
Spent three evenings doing one of my favorite volunteer activities - the Operation Christmas Child processing center!
On a somber note, Sean's aunt who we stay with each year for the family reunion passed away suddenly just before Thanksgiving. We had another family reunion, just not the kind anyone had hoped for.
December
Theatre, Theatre, Theatre! Celebrated my brother's birthday with Marvel Universe Live, and my mother's with the national tour of The Sound of Music. I'll let you guess which I liked best.
Said bestie and I from last month are getting ready to run up to NYC to see Broadway's On Your Feet.
....and then it's Christmas!
What were your highlights this year?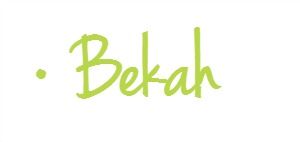 Baltimore, MD, USA