July 21, 2016
•
travel
Gambling is so not my thing. Winning would be wonderful, but the odds of losing are more than enough to keep me from making it a hobby. However, I know plenty of people whose personal sport is gambling, and when their trophy is a free hotel stay in
Atlantic City
, I'll certainly tag along. Turns out, there's enough for everyone to do, even if you don't gamble. Give one of these a try:
The beach: there's miles upon miles of sand and surf. Of the beaches I've visited, Atlantic City has the widest sand area I've seen, meaning there's room for everyone! Enjoy a book or play in the waves!
The boardwalk: Atlantic City has a 4 mile long boardwalk that is generously wide. If one souvenir shop after another isn't your thing, there's still the great opportunity for exercise. I enjoyed walking the boardwalk daily, and morning bicycle rentals were also available.
The shopping: I don't need any Atlantic City t-shirts, but there are Outlets directly behind Ceasar's—right in the middle of the action. Get your bargain hunting on!
The happy hours: There are plenty of restaurants and bars, thus plenty of happy hours with tasty unique options at great prices! We enjoyed some tasty international small plates and signature cocktails from themed restaurants like Buddakan and Cuba Libre without breaking the bank.
The casinos: Don't avoid casinos just because you don't gamble (unless you're fighting addiction, then please, stay away!). They all have different themes and it's fun to walk around to see the unique decor as well as the different shops, restaurants, and amenities they have to offer. While our lodging was at Caesar's, we really enjoyed walking around the Tropicana because of the Cuban theming throughout: palm trees and pretty fountains!
The entertainment: Fireworks on Saturdays in the summer. Museums. Aquariums. Arcades. Rides on the steel pier. Shows at the Convention Center and Casinos. There's guaranteed to be something to enjoy during your visit!
Have you visited Atlantic City? What's your favorite thing to do?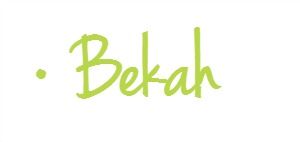 Atlantic City, NJ, USA
Anyone else's mom not get the whole Facebook thing? I often find myself chuckling when my mom posts "long time, no see—how are you?" as her status update instead of on a particular friend's wall, or when she does post on the intended wall...but it's written in all caps and like a letter: "HI BABY I MISS YOU WHAT ARE YOU DOING? LOVE, MOM"
Her Facebook antics never fail to bring a smile to my face, but a recent post of hers was posted in the right space and in the right way...and still had me smiling: she recently dropped 2 sizes in her weight loss efforts and was in search of new clothes to celebrate. Yay! I immediately logged into
thredUP
to see what goodies I could pick out to congratulate her.
With just a few clicks to narrow things down: her size, of course, and her favorite color, blue, I had plenty of inventory to choose from. Mom
adores
paisley and when I saw this Coldwater Creek blouse for only $14.49 (retail was $60!), I knew it had to be hers. A pair of navy dress pants to wear with it only set me back another $7.99 vs. the $30 retail.
The total in my cart was so low, I decided to keep shopping and find her something I knew she'd never treat herself to: a nice bag. I knew she'd love Vera Bradley since she's the paisley queen...and WOW, thredUP's
selection
of the brand is
huge
! Even after narrowing my search to only blue Vera Bradley items, I still had 2 pages of products to choose from. I found the perfect satchel for just $35.49 (retail: $82) and my shopping (for the day, at least) was complete.
I had the pretty
polka dot box
shipped to her house and she patiently waited for me to come visit so I could watch her open it. She was not disappointed!
The shirt didn't end up fitting, but
thredUP
makes returns so easy that is was no big deal (just go online and they provide a shipping label for you which is free of charge if your refund is in the form of a store credit). The pants are even better than we expected—the light fabric makes them a perfect transitional piece that she can wear comfortably in all seasons! We paired them with this pink tank for a look that coordinated perfectly with her new bag. She insisted she'd be wearing this exact ensemble to church! I know plenty of other pieces will look great with these in cooler weather, too!
Let's talk numbers real quick. The
thredUP
total for those 3 items was $57.97. Retail for those 3 items was $172. Right there is a
savings of $114.03!
Guys, that's my electric bill. Or, if I feel like having a little more fun, that's money to set aside for our upcoming vacation. If this were my first order, I could've used
code WOW40 for an additional 40% off
which would have lowered my total to $34.78. Where else can you get such incredible deals on brand name clothing and accessories?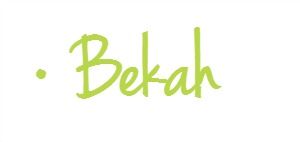 I'm back at work after a 4-day weekend, and while it didn't end on a relaxed note (turns out fireworks are a lot less fun when you have a dog), it most certainly began on one!
Most of the nice shopping centers around here have a
Massage Envy
in their lineup of offerings. I've even been a couple of times; they are a lifesaver post-op when my sleep positions are limited, leaving me with an especially tense back.
When I heard about an opportunity to be reminded of how awesome their services are and share with you all, I thought "duh. yes, please!" When they mentioned that service would be a facial, I thought "What!? is this the same
Massage Envy
?"
ME offers high-quality skin care for all skin types
Not that I was complaining. I take great care of my skin, but find it helpful to get a facial a few times a year for an extra deep clean. Apparently this is super weird, but I
love
extractions. I of course booked an appointment hoping I'd love their facials as much as their massages (spoiler alert: the answer is yes!).
My place of relaxation for 50 minutes
What makes Massage Envy so great is how well they listen to you prior to treatment. My massages in the past have been customized to exactly what I needed and the facial was no different: my esthetician asked lots of questions and examined my skin closely before recommending the specific facial
type
she thought would be best and getting started. She also maintained communication throughout the treatment to confirm my comfort level (very important, especially when using products such as peels!) and share which products she was using.
Of course, even during a facial, This is still Massage Envy and I still enjoyed massage: my hands, arms, neck, and shoulders were all pampered while the products did their job. The facial was completed with an SPF moisturizer to protect my skin once back outside in the summer sun.
Post-service recommendations based my unique needs
If it were up to me, I'd enjoy massages monthly and facials at least quarterly. Time and money can easily keep me from these goals, but it's great to know that Massage Envy's monthly
memberships
make both services super affordable...
and
services roll over if you're busy and miss a month! I also found out that the membership can be paid for using FSA/HSA accounts....so now I have every reason to go more regularly!
When did you last take some ME time? Have you ever enjoyed a service at your local Massage Envy?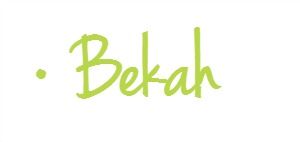 Baltimore, MD, USA