"Oh. I think Anise likes cats."
In the list of normal household chit chat—did we have everything we needed for the upcoming wedding, did we need anything from the grocery store, was the dog walker available—Sean dropped that extra token of information into the conversation.
"I've been thinking the same thing!"
For Anise's first year or so with us, she seemed to only have one type of body language when on leash: lunge. We knew she just wanted to say hi, but clearly no one else got the message, judging by the humans (adult, child, man, and woman alike) who screamed and bolted away, the dogs who replied with barks and lunges of their own, and the countless stray cats who truly illustrated fight or flight: they would either remain and hiss, or run under the nearest vehicle.
As she's transitioned from puppy to teenager, her body language has started to reflect her feelings: raised hair and barking at the stranger dog who dares to bark at her first, a waggy tail and attempt to drag us to any human she thinks will pet her, and, most surprisingly, a very waggy tail and lots of play posture when she spots a stray cat. Even if said kitty hisses, Anise is still bouncing around, dying to play.
Back to that conversation. I believe it was a Thursday. We talked about maybe looking into a companion for Anise after our vacation.
On Saturday, I noticed an "adoption fees waived" sign at a local SPCA while running errands. On Sunday, we brought home McHenry, an 8 year old tabby who loves meals and head pets (for anyone not in the know, his name is a nod to the
birthplace
of the US national anthem, which is right here in Baltimore!).
It's been a little over a week now. Anise is dying to be best friends while McHenry has transitioned from flight to fight to ignore. Socializing takes lots of time and patience but we're hoping for and working towards the best. Hopefully future pictures will be cute ones of them napping and playing together!
How long did adjustment take for those of you who have added second (or third or fourth) pets to your family?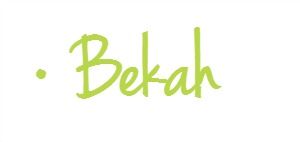 Baltimore, MD, USA
Sponsored
People are always taken aback when they hear I begin my Christmas shopping in September. The shock and/or horror usually fades to pity when I share why: 4 family birthdays fall between November–January.
That's a lot of gifts! Starting early allows me to pace myself and budget reasonably.
This year, we're vacationing mid-September, so for the sake of our budget, I'm starting even earlier by taking advantage of some amazing summer sales, particularly the one at
Family Christian Stores
:
BOGO
pretty much e
verything for the entire month of August!
Books, music, movies, gifts...all buy one, get one half off!
Since my sister always has lots of Christian albums on her wish list, I knew I had to take advantage. Her birthday is the first of the four, and now it's all taken care of (I can't share my haul since that would spoil the surprise but
wow—
I got an amazing deal and one birthday completely taken care of before Labor Day!). Just a few clicks on the website and her gifts are en route to me as we speak.
Admittedly, it was hard not to shop for myself. I browsed the whole site before deciding on which albums to buy my sister and some items were pretty hard to resist. Pretty decor pieces and the ever-popular adult coloring books are just a few fun gifts in their inventory. Christian merchandise has certainly come a long way since my childhood.
Family Christian Stores
is giving one reader $25 to shop with...and shopping with them is super easy! The hardest part is choosing what you want most! Enter below to win: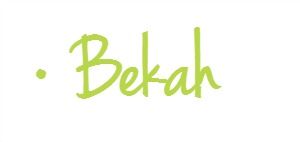 Baltimore, MD, USA
August 5, 2016
•
life
It's Friday! It's August! My, oh my. It feels like so much and so little has been happening.
Tribe Groups. We agreed to help with a church plant near us earlier this year and so many different things have happened. From hosting small groups in our home to finding a more permanent home for Sunday services to welcoming our second missions team in a week to help us launch, the growth is encouraging!
Wedding Season. Sean and I got married in 2010...along with 90% of our friends. I joke that these days we've been invited to more funerals then weddings (yikes, is that what happens when you turn 30?), but we do have one dear friend's wedding coming up in a few days. Can't wait to celebrate with them!
Overnight oats. I'm super late to the party here, but in the spirit of frugality, I finally gave overnight oats a try and I think I've discovered my new favorite breakfast—at least in the summer months. I love mixing them with brown sugar, cinnamon, and pecans. What are your favorite mix-ins?

The Little Mermaid. The Broadway show of my favorite Disney movie opened in 2007—prime broke college student time. It closed before I could ever afford to go see a Broadway show and I've been bitter ever since. I'm still upset that a national tour never formulated as promised (there seems to be a mini one going to limited areas nowhere near me happening), but at least I'm finally getting to see a community theatre performance this weekend when my high school bestie and I take a road trip up to Jersey for it.
Dresses. I jumped on the LulaRoe bandwagon several months ago and just tried their newest dress, the Carly! While the Nicole may still be my all-around favorite, I do wish Carly had made an appearance at the beginning of summer as she is perfect for the hot temperatures we've been having lately!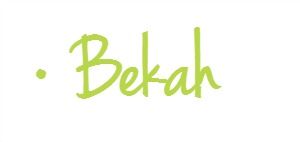 Baltimore, MD, USA