This review and giveaway was made possible by
iConnect Influencer Management
and Litehouse Foods. I was compensated for my participation in this campaign, but all opinions are 100% mine.
Summer time means salad season. Fresh veggies, delicious fruits and warm nights, spent enjoying outdoor meals with family and friends. To make your fresh meal burst with flavor, make something real, with something real: Litehouse dressings. In the refrigerated produce section, where real dressing should be.
I love May—it means spring giving way to early summer—warm, sunny, humidity-free days and farmer's markets offering fresh produce—perfect for my renewed health/weight goals.
Except this year, May didn't look that way, at least not in Baltimore. We had three weeks of straight rain and chilly temps. While I refused to bring my boots back out, I was wearing tights with my dresses which I equally detested. It also meant no farmer's market trips or extra long walks with Anise.
Thankfully, all the rain does mean fresh ingredients can grow—I just had to get them from our local grocer's produce aisle: salad mix, granny smith apples, celery, bleu cheese dressing...
Yes, I said it. No, I'm not mistaken. Litehouse dressing is as fresh as the produce and thus I get it from the produce aisle. It's refrigerated since it lacks the excessive preservatives that allow other dressings to hang out on grocery store shelves for indefinite amounts of time.
When you shop for produce, you don't shop in the condiment or baking aisle. You head to the refrigerated section where mouth-watering fresh veggies are brimming with color and flavor. That is where you will find Litehouse: fresh tasting, refrigerated and delicious dressings.
I'm eating a lot more salad these days with my personal goals in mind and I prefer my dressing homemade for the very reasons I just mentioned. I often whip up a quick vinegarette at home, but when you're eating salad daily, it's great to have variety and indulge in a creamy bleu cheese (or ranch, we have that, too!) that I know is as good as homemade since it lacks the icky stuff!
This week, spring finally came. I took Anise out for a long walk before rushing to the fridge to put together this yummy salad in celebration: my go to spinach/spring greens mix topped with celery, apple, pecans, and dried cranberries, all tossed in the perfect complement: Litehouse's chunky bleu cheese dressing. .Litehouse Inc. is a leader in refrigerated salad dressings, veggie dips, sauces and Instantly Fresh™ Herbs.
I'll be making this one a lot more often: bleu cheese pairs perfectly with the toppings I chose...it also pairs perfectly with a glass of bubbly, making my summer dinner delicious and complete!
Try both flavors for yourself —Litehouse is giving one winner two vouchers to pick up their dressing for free—enter below: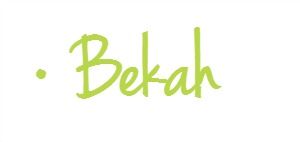 Baltimore, MD, USA
Welcome to the "May the Odds Be Ever in Your Favor" Giveaway Hop!
HOSTED BY:
Mama Smith's
&
Women and Their Pretties
CO-HOSTED BY:
Fancy Shanty
&
Nanny to Mommy
A group of bloggers has put together some amazing giveaways for you (with the minimum value of $15 each – but some are much more than that!). Be sure to enter them all – there is no limit to how many you can win. GOOD LUCK!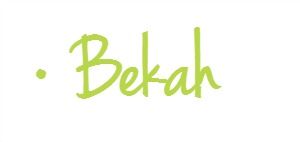 It's been a month since FedEx dropped off a box that would kick start my health and weight loss journey: inside was a
blue Fitbit Alta
.
I jumped headfirst into the aspect I was most excited for:
competitions
challenges, and surprised myself by taking advantage of other features I didn't expect to: food and water tracking.
I'm sure I've already made it pretty obvious why I love my Fitbit, but to spell it out, here are my top 5 favorite features:
Challenges: If something is winnable, you better believe I plan to win. Let someone out walk me? No thanks. Whenever I get a push notification that someone else is creeping up on me, I get up and walk. Colleagues of mine report the same effect as one has even admitted to walking in place in the shower (with her arm outside, don't get your tracker wet!) to catch up to my step count.
7 Day Steps: As I generally participate in challenges with the same group of people, results become predictable after awhile. 7 day steps lets me compare my overall activity to all of my Fitbit friends, not just the few in a given challenge.
Water Tracking: I thought I wouldn't use this as I know I drink a lot of water, but this has been more helpful than I expected. It's nice to visually see and track (was this my 3rd or 4th bottle this morning?) my progress each day, and it's a motivator for days where I'm slacking and don't realize it. I drink water all day at my desk, but on the weekends I easily forget. It really comes in handy then.
Food Tracking: I know "you can't outrun a bad diet," but food tracking sounds like torture to me and I rarely keep up with it. I decided to try it anyway since a neighbor who took full advantage of this feature reported losing 30 lbs. The first week was a sobering challenge, but it helped me to see the things that were hurting me and plan my meals and snacks ahead for the workweek (weekends are another story, we all need little indulgences!). I still track, though not as thoroughly, now that I have a better grip on what a healthy day should look like for me.
Free Steps: I was watching Cabaret on tour and my Fitbit would light up each time I applauded. I didn't think much of it until it started vibrating and congratulated me on hitting my 10K steps for the day. Whoops—apparently Fitbit counts claps as steps! (obviously this isn't really a favorite feature, but if you're a handful of steps away from winning a challenge...you didn't hear this from me!)
Onto the fun part—1 month benefits/progress!
Choosing to move more has benefited me with increased energy and focus. Most days, I walk a mile (at least) at lunch and another mile with Anise when I get home...which means, she is also winning here as she gets more exercise (I've also lengthened her "short" walks)!
In addition, moving around more has affected my mental health as I have, for reasons beyond my understanding, registered my first 5K (involving running—I've walked one, but I'm suddenly encouraged to challenge myself a little more)! Moving more has encourged me to incorporate other fitness back into my lifestyle like slowly training to run (I've just begun couch to 5K) and some Tone it Up workouts at home.
Overall weight loss hasn't been huge, but it's only been a month, and the number is going down instead of up so I am content: since starting to use
F

itbit
,
I've lost 4 lbs.!
Ca
n't wait to see how the next month goes.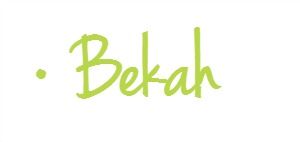 Baltimore, MD, USA