I'm guessing that anyone reading this who somehow hasn't heard of LulaRoe just might live under a rock. About a year ago, I was cluelessly listening to my coworker trying to explain that her pretty skirt was a LulaRoe piece. Take a look at my closet now and it's pretty clear that I'm no longer clueless. These days, I'm very much addicted.
If you've never heard of LulaRoe, this post is for you. If you have and you're curious, this post is for you. If you're sick of hearing about it but haven't bothered to give it a try (look, I can be that kind of girl, too), this post is for you. If you're an addict like me, this post is still for you: nod and smile in agreement at all the below points of awesomeness and comment your LulaLove when you're finished!
1. The Consultants Rock
Most of my initial LulaRoe shopping was done online, and as I figured out their sizing system, a few exchanges were inevitable (Pro tip: next time you're invited to a live pop up, go! It's so much easier to try all the styles on for size and no one will judge you if you leave without buying anything). The consultants offered great, quick service, and never made me feel bad, even when it felt like I had requested one exchange too many. As a bonus, many shipments have come with fun surprises like matching hair ties, bonus free leggings, and discount vouchers for future purchases.
I definitely have a few favorite consultants to shop with...and chat with! I recently got some Roe from Jill, and since she lives nearby we were able to meet in person to check out the clothes and enjoy each other's company. Like many people in multi-level marketing, Jill is a mom and being available for her children is a critical priority which is part of why she joined LLR (her whole story of why she made this decision including a journey through depression and finding self-employment that was the perfect fit for her is truly inspiring). Unlike many MLM consultants, however, she's not on the hunt to recruit everyone she meets and doesn't apply the pressure tactics that we all know too well. I find this friendly, optimistic personality to be the norm among consultants I've spoken to—several of them, like Jill, are Facebook friends who I actually talk to!
2. The clothes fit and flatter pretty much any body
LulaRoe leggings come in two sizes that fit a wide range of adults: one size and tall and curvy. Interestingly enough, the latter is definitely how I describe myself. I'm at an awkward size where I'm a little big for standard sizing and a little small for plus sizing. Searching for clothes in stores is a huge confidence killer for me. It's hard for me to even identify my true numeric retail size anymore, but I can tell you my LLR size in just about every style. Sizes run from XXS-XXXL; I've never seen such inclusion in any other clothing line. If I see something I like in a smaller size I don't have to be bummed by yet another thing I can't wear; I just stalk all the online pop ups until I find what I want in my size! Most pieces are stretchy and soft and truly do look great on multiple body types!
A slimmer fitting dress, the Julia with (you guessed it) leggings! So Soft.
3. You can mix and match their pieces for some killer outfits
LulaRoe is constantly releasing new prints so you're bound to find the right one to reflect your personality. There is a limited quantity of each print and inventory varies from consultant to consultant. Once you've snagged your perfect print you can mix that item with their solids or even another print if you're bold! It's hot outside? Wear a dress alone. The temps are dropping? Throw some leggings on under that dress. Summer outside but winter in the office? Layer the dress with one of LulaRoe's kimonos/cardigans. I recently tried a Lindsay kimono which I love, and now that it's really starting to get chilly, I'm appreciating the Sarah, a duster-style sweater that is my go-to fall layering piece. Jill will be debuting them in her
shop
any day now, so be sure to keep an eye out!
LulaRoe's first style was the maxi skirt—an all season must. Paired with my favorite LLR top, the classic tee
We can totally add more Roe to adapt this outfit to cooler temps
The Sarah warms things right up! As does Anise.
Does this look scream "fall" or what?
4. The prices are great, but scoring free Roe is pretty easy, too
These clothes are comfy, sturdy, and a serious confidence booster. I almost always get compliments when I'm wearing LulaRoe. Ironically enough, the co-worker who first introduced me to LulaRoe recently told me and another Roe-loving co-worker that she's trying to dress up more to keep up with us. Most of the clothes are in the $25–$80range, well worth it for pieces that look and feel great and reflect your personality.
Looking to try before you buy? Or spent your Roe budget but want more? There's 3 ways I can think of to score some free LLR:
Host a pop up (don't roll your eyes at me. LLR pop ups do not include presentations or pressure. With LulaRoe, you just try on clothes, and if you have a generous host, drink some wine). You can host either online or in your home and you earn free clothes based on sales.
Go Facebook crazy: there are countless consultant and sale pages (you can start here with Jill's) and you can always find someone giving away something in return for a little engagement (comment >a selfie, tell me your favorite color, etc.). So far I've won 3 dresses and a pair of leggings. Not bad.
Enter below. Let Jill show you just how easy it is to shop LulaRoe and how amazing the clothes are. She is giving one reader a $25 credit to her shop (that's enough for a pair of leggings or you could put it towards anything else like the Sarah duster she's about to debut!).
Have you tried LulaRoe yet? Do you love it?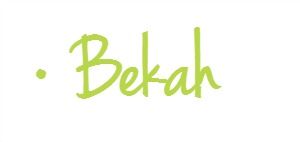 PS: While this
is
a sponsored post (Jill hooked me up with clothes in exchange for this post), 4 items pictured are from her and the other 3 are about a tenth of my pre-existing personal collection. You can be assured my love for LulaRoe is as genuine as it gets.