Many of our favorite changes in transitioning from an apartment to our home involve appliances - no more shared laundry thanks to our own washer/dryer, and (perhaps) no more spending money on car washes since we now actually have a hose.
Hoses are little things but man, they make a big difference. Many times in the apartment we wished we had access to one (especially when cleaning the bunny cage!), but we had to make do.
When we bought our house, Sean rushed out and bought one on move-in weekend just to get some basic maintenance done. We'd seen the flexible looking ones around and were curious but stuck to what we knew.
Thankfully,
Quality Source Products
sent us one of their
expandable hoses
to try and it was a surprise hit! Between many rainy days and a trip to the ER with food poisoning, I didn't get to try it out as soon as I wanted. But, Sean had some work to do and gave it a spin - then spent a whole car trip filling me in on the things he loved about it!
So, the perks of a flexible hose over the conventional type, according to my hubby:
It's just easier. It's way lighter than a normal hose and also much easier (and thus time-saving) to get out and put away. No tangling, no getting annoyed when you're trying to roll it back up after use. (and no need for a rack or anything else!)
It takes up less space. This is a 75 foot hose- when in use. This is great to get to wherever you need to get while cleaning, but that's a lot of hose to put away! No worries, turn it off and it shrinks to a manageable 25 feet. (note: if you need more length, you can connect multiple expandable hoses to suit your purposes!)
It includes a pretty neat nozzle. I was pretty nervous when I opened the hose because the nozzle is plastic and felt cheap to me. I was actually going to ask Sean to use our nozzle with the hose. But, he used it before I remembered to say anything and he loved it! There are 7 settings to choose from, and:
You can shut off flow without the nozzle. Sean really loved that the actual hose had a switch to stop water flow so if you are using it nozzle-free and need to shut the water off for a minute, you don't have to run back and forth to the faucet. just flip the switch, take care of business, and open up the flow again when you're ready!
No wondering where the water is getting cut off. Remember dragging a hose when the water flow stopped? And you had to walk around looking for where the hose tangled or folded, fix it, then go back to business? No problem here!
I have a feeling our old hose is going into storage...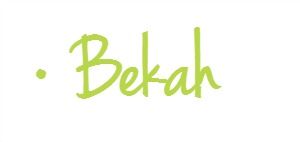 I received one or more of the products mentioned above for free using Tomoson.com. Regardless, I only recommend products or services I use personally and believe will be good for my readers.