As mentioned previously, I'm totally awkward when it comes to describing myself. I swear I used to be social and fun! Now half the time I just smile because I have no clue what to say..who the heck am I? Here are some questions courtesy of My Beautiful, Crazy Life and lala Lists to offer some insight: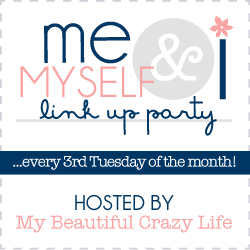 1. Do you celebrate St. Patty's Day? How?
I'm part Irish, so naturally I love St. Patrick's Day! I'm not big on holiday apparel, but I do have a few cute items I've accumulated over the years plus a necklace we found in an estate case some time ago for like 15 bucks. Best believe I'm wearing green! Most often I'm working (or at church like this year; it is a religious day, after all!) ;) so I don't usually get to go out, and honestly, I'm not a big drinker. I just enjoy the day and friends whenever possible.
2. It's March which means spring break! We want to know how your spring break went or if it hasn't happened yet, what will your spring break consist of?
Ha! You're funny. I'm OLD...like 27 and out of college. Even then I was broke and couldn't afford a spring break (seriously, how do you kids afford trips to Cancun!?). I will be working. However, my brother WAS home for his spring break and came up to visit me last weekend (my mommy too!)
3. A Zombie Apocalypse happens and you're stripped of all your luxury items. What beauty product would you miss the most?
First off, I find it interesting that in the midst of a zombie apocalypse, our first concern is our presentability.
My under normal circumstances answer, however, is definitely mascara. One day, I learned my eyelashes were blonde and I thought I looked faceless without it. Still do. All those years in icky glasses must have kept me from dwelling on it sooner! Enjoy these crude bathroom selfies to illustrate my point (Sans other cosmetics or even dry hair. You're welcome):
4. What is the one cause that you feel most passionate about?
Only one? Yikes. I'm cheating. Missions and Animal Welfare.
Left: a favorite pup from work Right top and bottom: AT Days missions trip (yes, we visit a prison!)
5. What's the #1 most played song on your iPod?
According to iTunes, it's "Sooner or Later" by Michelle Branch.